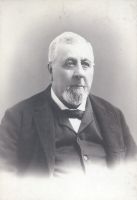 COLES, Devine Hewlett

1819 - 1904 (84 years)
Generation: 1
1.
COLES, Devine Hewlett was born on 17 Apr 1819 in Glen Cove, Nassau, New York, USA (son of COLES, Thomas and HEWLETT, Amelia); died on 11 Jan 1904 in Fireman's Home, Hudson, Columbia NY USA.

Devine married DELAVAL, Lydia A. Lydia was born about 1829 in Pennsylvania, USA. [Group Sheet]

Children:

COLES, Otis was born about 1851 in New York.
COLES, Devine was born in Dec 1859 in Connecticut.



Generation: 2
2.
COLES, Thomas was born on 11 Apr 1782 in New York (son of COLES, Isaac and WHITSON, Keziah); died on 26 Jan 1859; was buried in Friends Burying Ground, Matinecock, Nassau, NY, USA.

Thomas married HEWLETT, Amelia on 15 Nov 1808. Amelia (daughter of HEWLETT, Judge Devine and COLES, Anne) was born on 28 Sep 1789 in Cold Springs, Long Island, New York; died on 19 Apr 1878 in Glen Cove, Long Island, NY; was buried in Friends Burying Ground, Matinecock, Nassau, NY, USA. [Group Sheet]




| | |
| --- | --- |
| 3. | HEWLETT, Amelia was born on 28 Sep 1789 in Cold Springs, Long Island, New York (daughter of HEWLETT, Judge Devine and COLES, Anne); died on 19 Apr 1878 in Glen Cove, Long Island, NY; was buried in Friends Burying Ground, Matinecock, Nassau, NY, USA. |



Generation: 3
Generation: 4
---
This site powered by