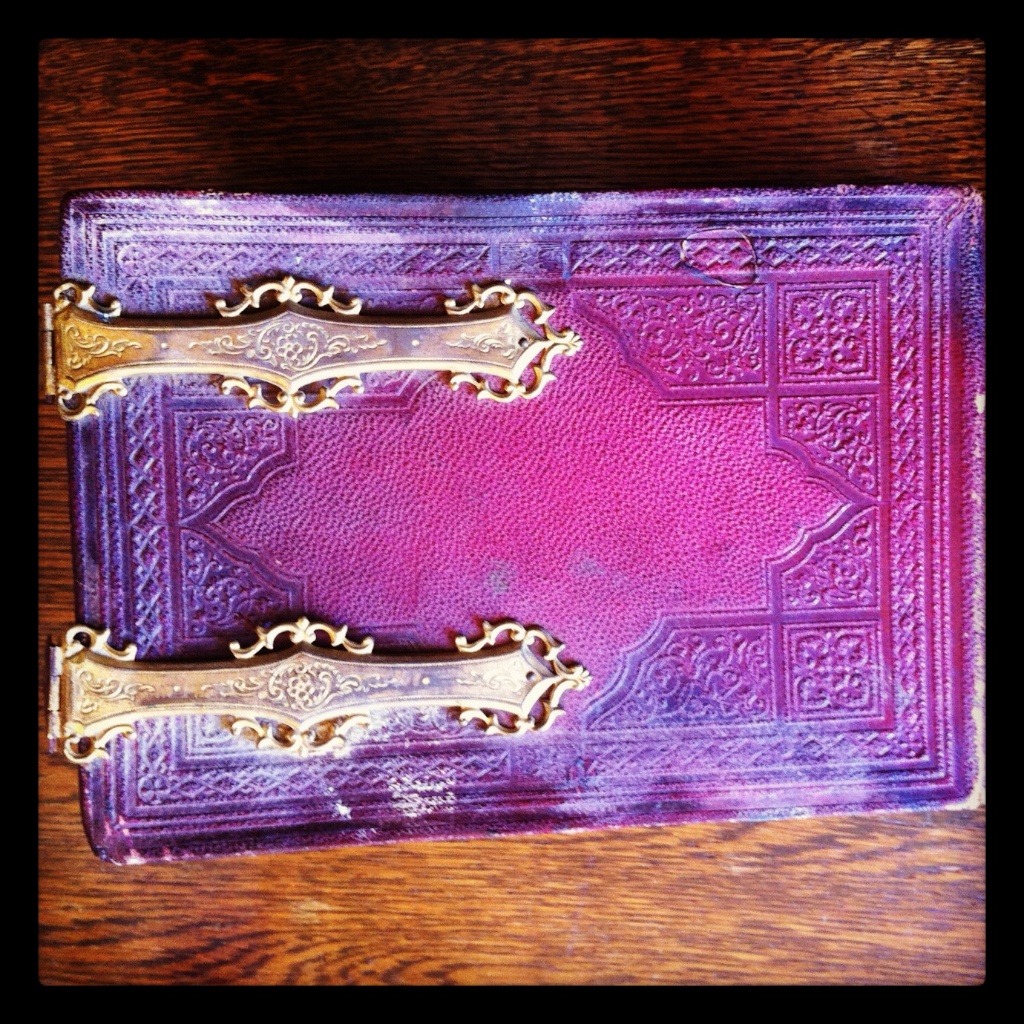 There's a long tradition of crappy photographers in my family. Great grandmother Edna was a pioneer of bad photography with her 1900 box camera mirror photo, presaging the selfie by over a century. Her son, Valentine (Coles), inherited the bad photographer gene, and proceeded to marry my grandmother, who was possibly the worst of the bunch. All three loved to take loads of bad photos, had multiple copies produced to ensure posterity, and never discarded a single image, no matter how bad. My mother had the great sense to break this cycle by marrying my father, who clearly had both talent and enthusiasm for photography. Dad went so far as to set up a dark room in our home, where he produced terrific images from the early 1960s until 1974, when my mother's blossoming schizophrenia drove him to abandon it, along with many of his other ambitions in life.
As the self-appointed family chronicler of my generation, the spoils of decades of poor photography have found their way to my garage and home office (my genealogical man-cave). Over the past few years, I've culled the herd from well over 2,000 terrible images down to several hundred worthy of digitizing, more for their unique content (i.e. obscure, distant relatives) than their composition or technical quality (usually poor). During this time, I've grown wary of unearthing new boxes of old family prints, negatives, or albums of largely crummy photos.
With this long history of horrid family photos, the discovery of another old photo album immediately brought with it the dread of yet another collection of blurred, random, duplicate images unworthy of more than a cursory glance. But a closer look at the tooled red leather cover with brass buckles hinted this was something special, older and more elegant than anything I had seen in the family collection. Inside were 30 pages of carte de vista (CDV) photograph slots, filled with 58 carefully annotated professional portrait CDVs and tintypes.
The album was assembled between 1860 and 1870 by Keziah Whitson Coles Valentine, then in her 50s. It is very much a family photo album of its day, beginning with photos of her husband's aging parents, uncles and aunts (all born in the late 18th century), her own family, and many nieces, nephews, and cousins, all photographed in New York and Brooklyn studios. The album closes with the newest family member, her first grandson, John Hampton Valentine, who was born in 1867. Most of the subjects lived and/or were born on Long Island, primarily in the Glen Cove, Oyster Bay area. Unlike the many other 19th and 20th century family albums filled with scores of unidentified ancestors, nearly every image had long ago been annotated in pencil by Keziah's granddaughter, Edna, and any negative judgment I might have had about the album being defaced was outweighed by the gratitude for the information it contained.
Here are the 58 individual photos from Keziah Whitson Coles Valentine's family album, circa 1870. Many of the photos were identified via pencil annotations by Keziah's granddaughter, Edna Valentine Trapnell. Most of the subjects were born in the late 18th century, or early 19th century in and around Glen Cove, where Keziah was born. They are almost exclusively family, primarily from the Coles or Valentine lines, but also from related lines, such as Griffen, Willets, and Post.
While it's too bad the inside pages have been mildly defaced, that seems like a preferable alternative to not having any idea who these folks were. Gr-grandma Edna was more concerned with chronicling than preservation, but since this album hadn't seen the light of day much in at least 50 years, it is still doing well for future generations to appreciate.