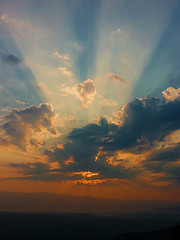 Relaunching this site on New Year's Day was more coincidence than by design, but the timing is a good excuse for a little self-reflection on why ByrneFamily.net exists.  And while there is still a tremendous amount of work to do in the way of content, functionality, and design, having a stable site built on a popular blogging platform has given me new enthusiasm for the project.
This site started out as an offshoot of a project to digitize genealogical materials compiled by my great-grandmother, Edna Valentine.  Edna started researching her genealogical lines and collecting family artifacts around 1910, and continued until the early 1960s, when her eyesight and health began to fail.  Her early work, while largely accurate, neglected to cite sources for her data, and converting it to digital was not only valuable from a preservation standpoint, but also prompted me to double-check some of her data on individuals and lines.   She also had a treasure-trove of 100s of 19th and early 20th century family photographs, most of which were well-labeled.
Over the past few years, I've converted most of Edna's charts and 'hard data', namely the facts, notes and photos from her collection.  I've also done a good amount of research of my own, and will continue to do so, although it feels as though the 80-20 rule is in force, with a large body of work collected early on, and new incremental data requiring a good amount of time and energy.
Not yet addressed are the hundreds of letters and other ephemera, some dating back to the late 18th century.  These require more study and interpretation, as their contents cover the spectrum from banal to historic.
I'm looking forward to expanding from a 'just the facts' set of data to material which provides a broader spectrum of color on the lives involved.   What form this will take is still an open question, and that's another reason why revamping the site has taken on greater urgency.