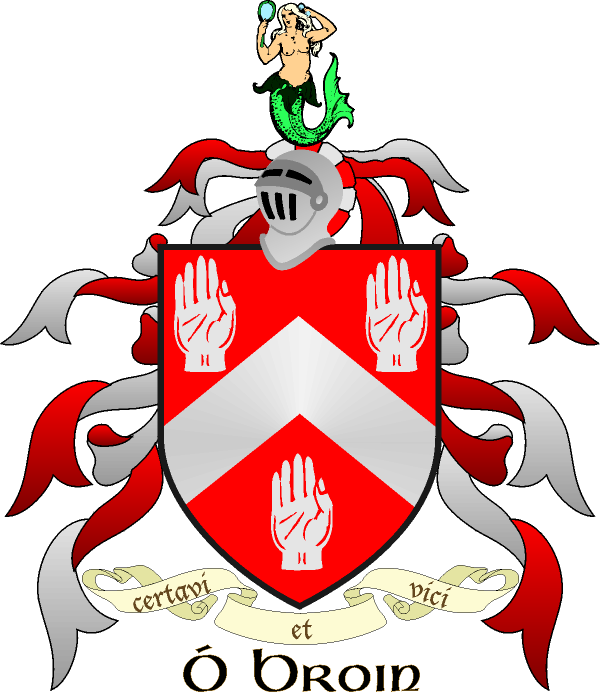 Did you happen to find this site while searching for your Byrne ancestors?  I'm glad you visited, but want to warn you up front there are very few Byrnes here.  In fact, of the 4,500+ genealogical records on the site, only about 100 or so are Byrnes.
The reason for the dearth of Byrnes on the site is that my line descends from an early American, John Byrne, born in Windham Connecticut in 1760.  Efforts at tracing this line back to Ireland or otherwise have been fruitless to date.  And there's a wrinkle to the story in that John may not have been a Byrne at all.  Genealogical DNA evidence shows that his line (or possibly his son, George) actually descend from lines tied to the Cole surname, and it's likely that at some point in 18th century Connecticut a child fathered by a Cole was adopted by John and his wife, Ann Powers.
Where to Look
So where to go if you're looking for a comprehensive database of Byrnes?  Aside from the usual spots (e.g. Ancestry.com, Familysearch.org, etc.), Paul Burns has been leading an effort document and publish multiple Byrne/Byrnes/Burn lines via his DNA project.  While not an uncommon name (although Byrne is not even in the top 1000 surnames in the US), it's extremely popular in Ireland, ranking 7th in popularity, and you'd be well served to check in with the Byrne Clan right here, which focuses on Irish descendants.
If you did happen across the site in search of info on John Byrne's lines, or for that matter some of the other larger branches (Fernald, Asimov, Trapnell, Austin, Eby etc.), please say hello. And for those on the hunt for other Byrnes, best of luck in your search.