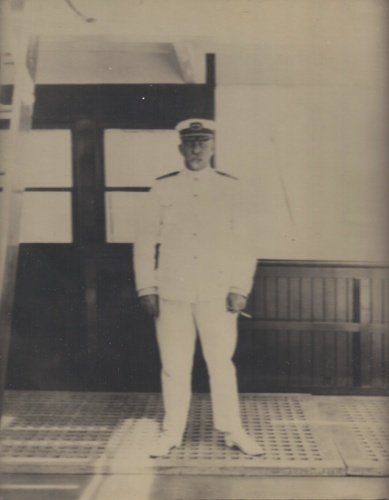 One of the pleasures of hosting a website filled with genealogical records is connecting with family members I might not otherwise know.  Neither of my parents were diligent about maintaining family connections, save for periodic trips to Santa Cruz or Los Angeles to visit my grandparents.  On very rare occasions, we would go on trips that might include a visit to a great uncle or aunt, but these were the exception, once in a lifetime events that were almost never repeated.  Consequently, I grew up able to count the family I knew on my fingers, unaware what I was missing in the common threads I shared with great aunts and uncles, cousins, and their various husbands and wives.
My recent post on Ryland Drennan led to a new connection that reminded me of the value of  shared heritage, and how delightful it can be to reestablish relationships with extended family.  A couple of weeks after posting the item, which lamented a lost family photo, my father's first cousin, Janet Martini, paid one of her occasional visits to the site and spotted the post.  Janet mentioned she had several family photos of Ryland, which she subsequently scanned and sent to me.  In addition to a copy of the lost photo, she included an image I had never seen, featuring Ryland on the deck of a ship with his young nephew, Fernald Byrne.  Fernald died tragically at age 15 on the Giant Dipper roller coaster at the Santa Cruz Boardwalk, and is somewhat of a family legend for that terrible event.
Looking at the photo of Ryland, it's a little less glamorous than I remembered, but still a striking image.  The cigarette in his hand gives evidence of just one vice which may have helped end his life at the ripe young age of 50.  But I'm more enchanted by the image of uncle and nephew sharing a happy moment together on deck, and grateful to have connected with a not-so-distant cousin, who went out of their way to share some materials that can now be seen by other family members.