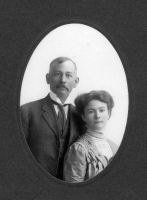 EBI, Alice May

1880 - 1972 (91 years)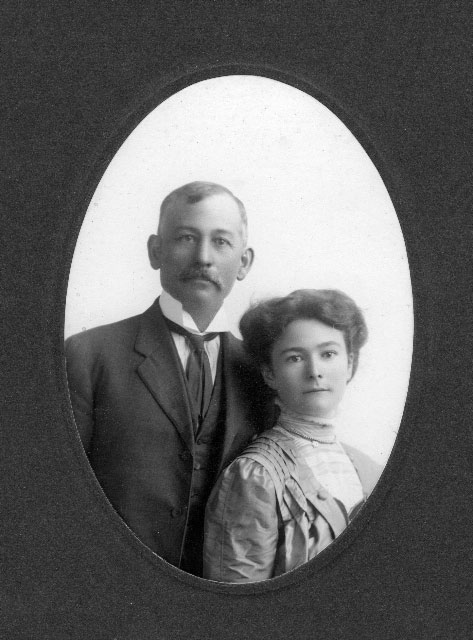 James Hiram Ebi and daughter Alice Ebi
Two identical copies of this photo were found with different names of the subjects listed on the back. The one I believe to be more authentic was located in the San Benito Historical Society, and claims this is James Hiram Ebi and daughter Alice Ebi. The note also mentions other relatives of Ebi.
The second copy, in a box of other photos belonging to Grace Austin Ebi Haller, notes this is Conover Ebi and daughter Eva. That would imply it is Conover Austin (not Ebi), and his daughter Eva Austin. The handwriting on this photo looks to be that of my father, John Austin Byrne, or possibly that of my mother, and either would have gotten the information 2nd hand, probably from my grandmother, Vivian Irene Ebi Byrne.
Given the facts, I'm inclined to conclude this is James Ebi and daughter Alice. There is another picture of Alice at the San Benito Historical Society, and she is a dead ringer for the individual in this photo.
---
This site powered by