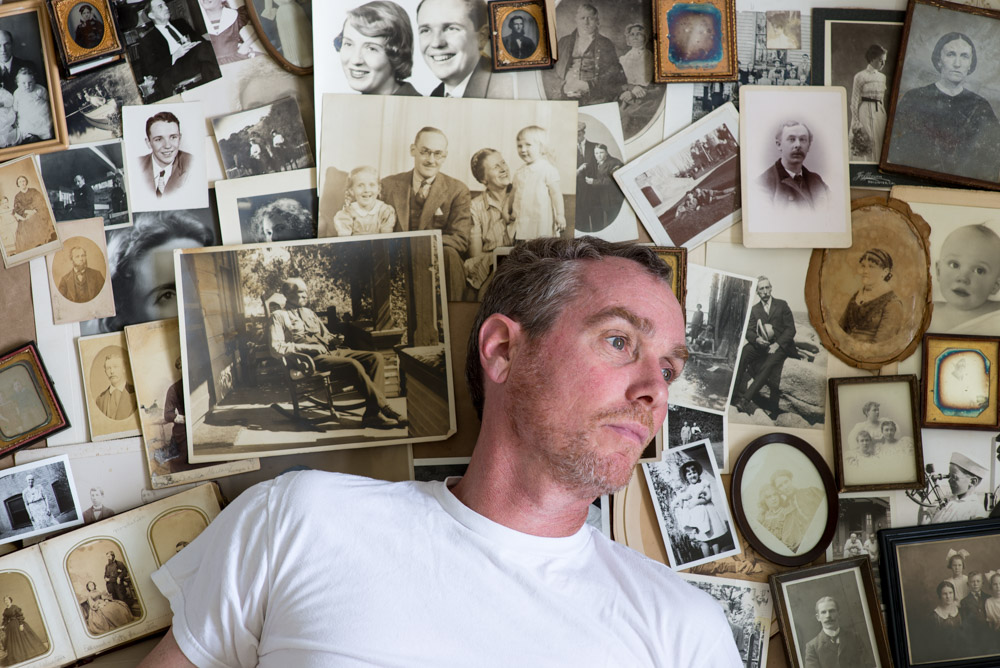 I've been spending more time with a camera this past year, and less time doing genealogy research and website additions. This wasn't a conscious decision, more a byproduct my professional time in 2013 and 2014 being consumed by development of a new website and CMS for my firm, GreenBiz, making ByrneFamily site additions and enhancements feel more a busman's holiday. Pouring time into photography was also a great excuse to get outside and see some new parts of the world.
My newfound photo enthusiasm was such that I enrolled in a course at City College of San Francisco, and as part of the curriculum I was recently assigned to do a self-portrait. That gave me the idea to incorporate my longtime interest in genealogy with my budding enthusiasm for photography. Having recently read Christine Kenneally's terrific The Invisible History of the Human Race, I've been contemplating how the lives and stories of my ancestors have shaped my own identity, which in turn sparked the idea for the featured photo, incorporating several dozen of the 1000+ family photos, negatives, and slides that grace/clutter my home office and garage.
The setup was a little challenging, and involved mounting the camera to a ceiling light fixture, spreading the photos across the kitchen floor on a bed of construction paper. More than once our dog, Cogswell, thought it might be nice to come lick my face (as dogs will do) resulting in a scurry to keep him from tramping all over the old photos. My goal for the final product was to present myself as one element in a composite of many identities, a unique entity who's part of a larger tableau.
Overall, I'm pleased with the result. And while I think it's a compelling visual, what brings meaning to me is knowing much of the life the stories of each and every individual presented. Their stories have become my story.